A Children's Book About Nature
Wenaha Henry-Seeds to a Tree
Wenaha Henry Seeds to a Tree is a truly lyrical and spirited book that takes children on a beautiful tour of nature, coupled with vibrant illustrations and impactful storytelling that shows the unbreakable bond between nature and the creatures who live within its glory.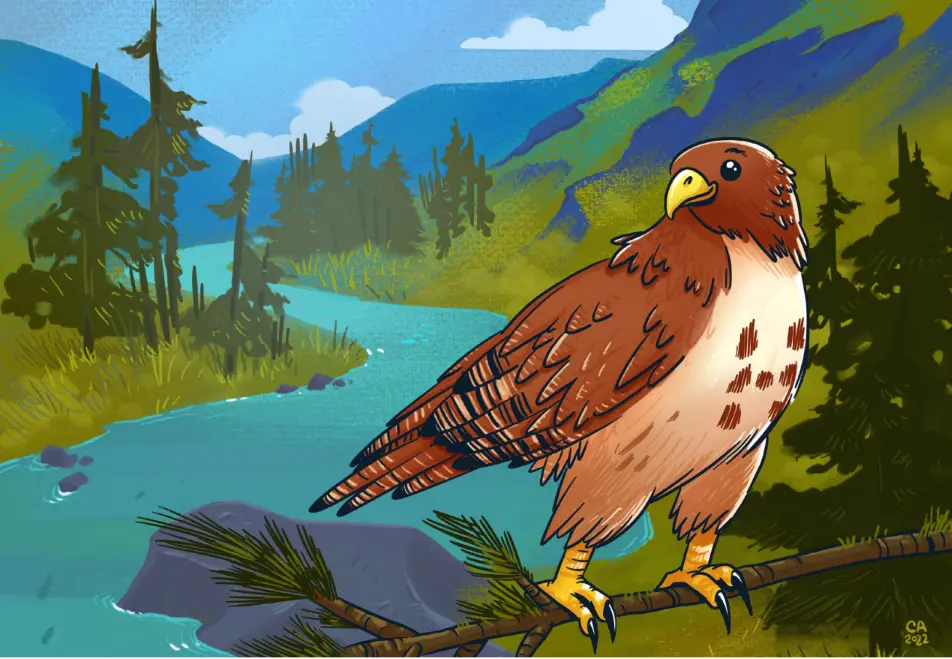 Wenaha Henry guides children through the Wenaha mountains and rivers, teaching them about: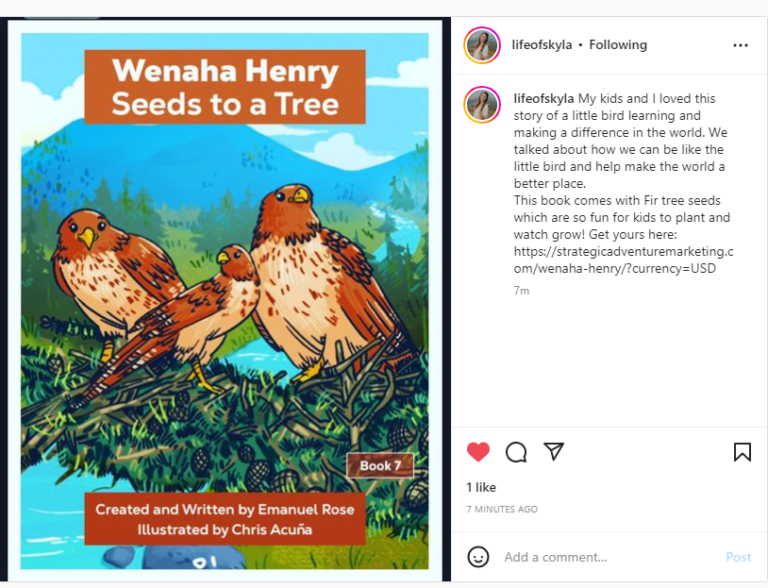 From Jill E.- "We bought the Wenaha Henry book for our daughters and they absolutely loved it! As avid hikers, we were looking for a book to get them excited about the outdoors and this book was it! They loved it so much, we purchased another copy for the school so we could share it with other families. We highly recommend it to everyone with curious little minds in their lives! "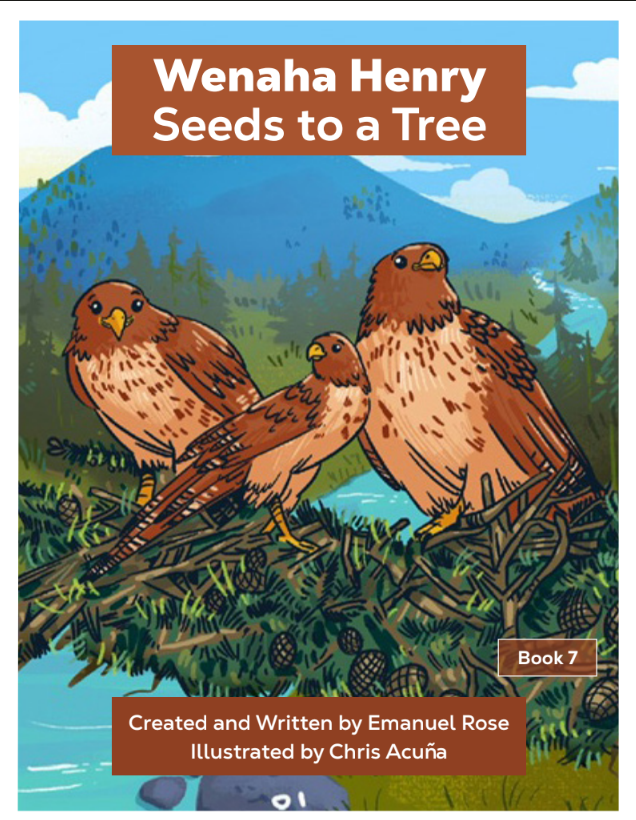 Wenaha Henry Seeds to a Tree is a must-read, childrens book about nature making it the perfect gift for parents, grandparents, and family members of children who are called to the beauty of nature, and for teachers and librarians looking to engage all of their preschool and kindergarten nature-lovers and potential nature-lovers.
Each book comes packaged with the gift of Douglas fir tree seeds (from the Jonsteen Company) and planting instructions; a list of organizations that readers can explore supporting in their efforts to leave the world a better place than they found it; and a personal note from the author,
Emanuel Rose, to guide your experience of this beautiful tale.
Get excited to build memories with your loved ones while you read this wonderful story and during your special tree-planting celebration!
Created and Written by Emanuel Rose
Illustrated by Chris Acunach
24 Books-$958.80
6 Books - $264.95
1 Book - $44.95
30 Packs- $129.95
6 Packs-24.95
1 Pack-4.95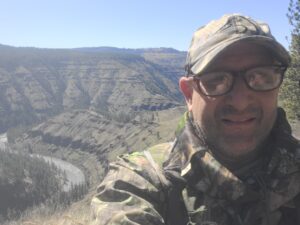 Emanuel Rose is a marketing professional, outdoorsman and story teller. His love of the outdoors and desire to share the experience of freedom and joy in wild places was the motivation for the Wenaha Henry series. Though unexpected, his childrens book about nature has become an enjoyable hobby. He resides in the State of Jefferson, following the seasons and the animals of the Western United States.
I highly recommend this book for parents, teachers, and families to read to their little ones. – B. Thompson
Wenaha Henry is a beautiful book about trees, the ecosystem and family, and it is written with so much sensitivity to how nature plays a role in our lives. The story is easy to read and understand and has gorgeous illustrations.
My 3 year old fell in love with this book, enjoying every bit. It helped her understand more about nature and why we need to protect the environment. We've read the book multiple times, and she asked a lot of questions that we were able to talk together about. Stories like this one create a love for the outdoors, and also teach kids about how important family and storytelling are. Because it's so easy to read, it would be perfect for both at home and at school.