Inspiring Children to Replant Forests Burned by Fire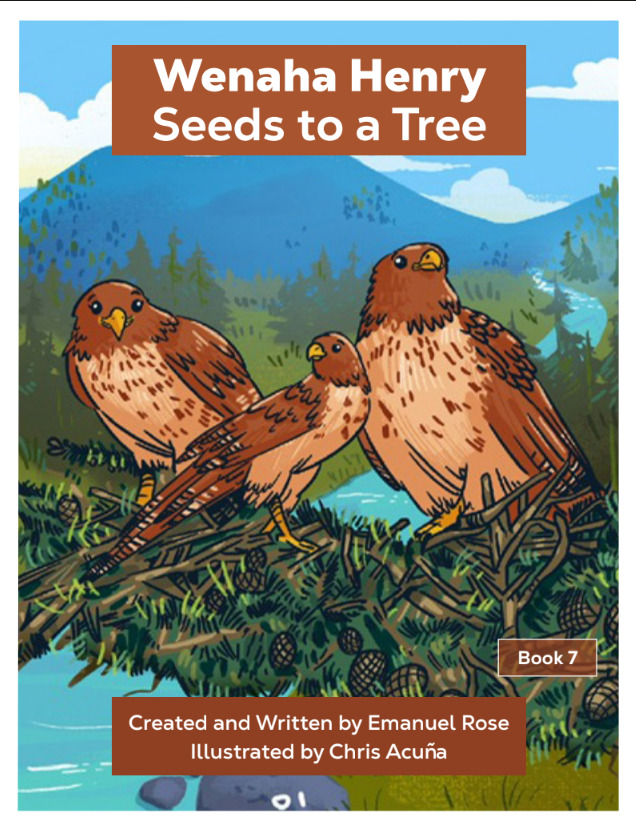 Ashland, OR: Emanuel Rose's Wenaha Henry: Seeds to a Tree uncovers the aftermath of forest fires. Rose hopes to show young readers that they are capable of preventing forest fires and feel more connected to nature. The book will be available to ship on December 10. It can be purchased on Rose's website.
Seeds to a Tree takes place in Northeastern Oregon, in a remote spot on the Wenaha river that's special to Rose. This location inspired Rose to create this story, and he hopes he can create change with it. Seeds to a Tree follows Wenaha Henry, a young hawk, and his father meeting their forest friends after a fire.
"Wenaha Henry is a series of nature themed children's books written for my grandchildren as a way to influence them on a consistent basis to be aware of ethical behavior interpersonally, and I'm hoping to transfer my love of wild places and wilderness to them."
The goal of Seeds to a Tree is to help children realize they can make an impact in the world. Wenaha Henry teaches his readers about the ecosystem, environmental intention, and bonding with family. This book is perfect for young readers and families who love the outdoors, and for those looking to get connected with wilderness. His objective is to write and publish 10 nature themed children's books.
Every copy of Seeds to a Tree comes with a packet of Douglas fir tree seeds produced by (The Jonsteen Company) and planting instructions. Rose wants his readers to simultaneously learn about forest safety and have a memorable experience with their family.
The illustrations in Seeds to a Tree are created by Chris Acuña. Acuña's bright colors captivate and engage readers throughout the book, and effectively demonstrate a fire event.
About the Author: Emanuel Rose is a marketing expert and wilderness enthusiast, who loves the adventure of storytelling and nature themed children's books. He helps his clients achieve their marketing goals so they can tell their own story. You can visit his professional website at wenahahenry.com or click here. Rose currently resides in the "State of Jefferson".